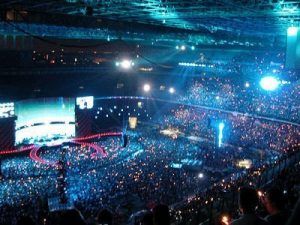 Concert tickets
On this portal you can buy or sell concert tickets, especially useful for those who have purchased a ticket and can no longer go to the concert.
Online concert ticket sales
Online concert ticket sales. simple and understandable site, national and professional organization of reservations, advance ticket sales and other services for the show
ticketone.it
The TicketOne sales network is made up of over 600 points of sale throughout Italy and the website www.ticketone.it, through which it is possible to obtain information on all events throughout the country and purchase tickets online. Whatever the sales channel, all operations take place in real time: the point of sale terminals, the call center and the website are all connected online with the organizers, allowing buyers to immediately check the availability of seats and the conditions of purchase.
Charta.it
Opera, concerts, festivals and many other events in a single showcase. Choose what interests you and buy your ticket with a simple click. It offers the widest choice of tickets for the most important Italian theaters and other events, the possibility of choosing the order of seats on the Theater plan and of knowing the seats purchased, an online booking and payment service that is efficient, fast and sure, the possibility to receive free the periodic newsletter on theatrical events.
Potrebbe interessarti