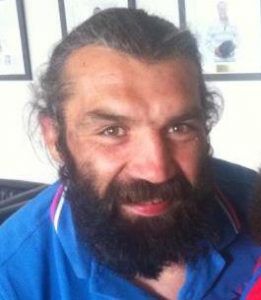 Sébastien Chabal (born 8 December 1977 in Valence) is a French former rugby union player who played as a center back. He was an international for France from 2000 to 2011, making a total of 62 caps.
Very famous in France because of his really hard tackle.
Chabal is one of the most popular sports in France to such an extent that journalists have coined the term "Chabalmania". He is often referred to using various nicknames resulting from his characteristic physical appearance and way of playing: among the best known are "the caveman", "the anesthetist" and "Attila".
Some videos of Chabal:
Potrebbe interessarti