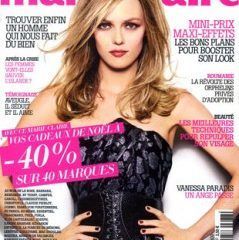 Italian women's magazines
Elle
The website of the famous English magazine of fashion, beauty and lifestyle offers the online possibility of reading some articles from the latest issue of the paper magazine and also consulting the back issues archive, to be updated on the news of international fashion.
modern woman
All the most important factors for a woman covered in the famous paper magazine and also online. Beauty, home, cooking, family and many other topics covered; plus horoscope, postcards, forums, surveys and more.
Vanity fair
The most elegant gossip magazine, where you can find everything that is being said about VIPs.
Meaning what
Official site of cioce, the popular weekly periodical of Italian women's magazines on current affairs, culture, music, fiction, trends, looks, beauty and youth objects. That is, he is capable of speaking clearly to the youngest, with a fast and direct language.
Donnad.it
An all-female magazine, divided into main topics: Family, society, free time and self-care. Articles, newsletters, insights…
I woman
Io Donna: the weekly dedicated to women on sale with Corriere della Sera. It ranges from investigative articles to lighter topics such as hobbies and worldliness.
You may also like