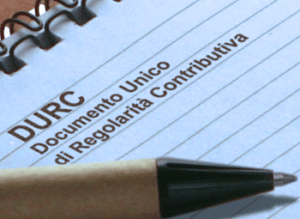 The new simplified procedure for issuing the Contribution Regularity Document (DURC) has been operational since 1 July.
A simple click will be enough for companies to obtain, in real time, a certification of social security compliance (DURC).
The Ministry of Labor and Social Policies and the Institutes involved – Inps, Inail and Casse Edili – have directed their efforts towards an important computerization of the procedures for issuing the Document which, moreover, will be valid for 120 days and can be used for any purpose required by law.
Furthermore, it will no longer be necessary to request a new DURC according to the purpose for which it is to be used. It will also be possible to use a still valid DURC, although requested by other subjects, which can be downloaded directly from the internet.
What are the benefits?
Contribute to making the life of Italian companies easier, saving them time and money.
Until now, a company in good standing in terms of contributions knew that it had to wait up to a month to obtain a certificate demonstrating the regularity of its position through a complex procedure, often delegated to intermediaries. The computerization of the current procedures and the creation of links between the various databases involved will allow companies to directly access the archives of the Building Institutes and Funds to obtain an online DURC ready to be printed.
In the event that there are deficiencies in contributions, the causes of the irregularity will be communicated to the interested party within 72 hours and a very few days will be sufficient to regularize one's position, obtaining the relative certificate.
The advantages do not only concern companies, the dematerialisation of the document will also benefit Public Administrations and subjects involved in issuing the DURC in terms of simplification and efficiency with significant savings on the use of resources used for this activity, at the time of procurement management and payments, the verification of the regularity of contributions and management times.
The new procedure for issuing the DURC therefore constitutes an important step forward towards the modernization of relations with citizens and businesses, in line with the Government's objectives for a reform of the public administration in the name of efficiency and savings.
How to get the DURC
To access the service, go to the INPS and INAIL websites. To use the procedure, the user must have a username and password/PIN, the service is in fact reserved for registered users.
Potrebbe interessarti